Dr. Gantt is the Director of Education at Crow Canyon Archaeological Center. He previously shared his time working between their Education and American Indian Initiatives programs. After receiving his Ph.D. at the University of New Mexico, he was a post-doctoral fellow at Brown University and Indiana University. He specializes in visual and public anthropology from ethnographic, archaeological, and documentary film perspectives in the Southeastern and Southwestern United States. His dissertation focused on Choctaw lifeways and cultural preservation.
Dr. Maria Nieves Zedeño, Treasurer
Dr. Zedeño is a Professor of Anthropology in the School of Anthropology and the Bureau of Applied Research in Anthropology at the University of Arizona. Nieves conducts archaeological, ethnohistorical, and ethnographic projects within Native North America. She received her M.A. and Ph.D. in Anthropology from Southern Methodist University.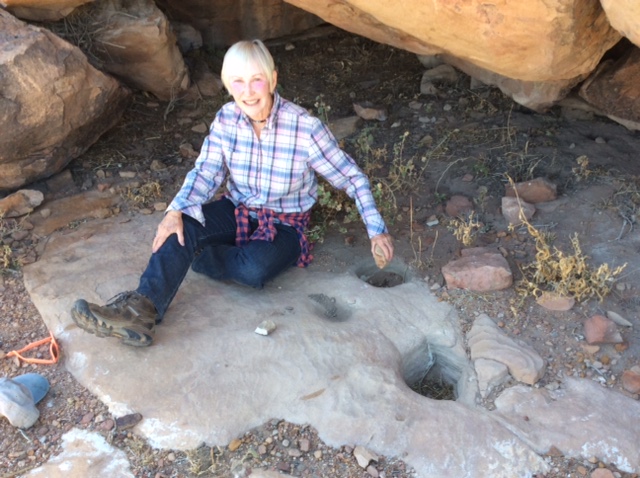 Ms. Crum worked in archaeology, tribal consultation, and interpretation for the United States Forest Service, Bureau of Land Management, National Park Service, Navajo Nation, and private companies for several decades. She wrote the book People of the Red Earth: American Indians of Colorado. Since her retirement, she has continued as a cultural resources consultant and an author.